4 new mouth-watering sweet treats you're going to need to try
As summer begins to dwindle and the winter months are approaching, we are injecting some excitement into our customer's lives with some much needed sweet treats.
Cuisine de France is excited to share four new products comprising of muffins and cookies. As a member of Love Irish Food, we strive to support local where possible and are proud to share that all products below are produced in Ireland.
Firstly, we have two moist muffins with a delicious oozy filling on the inside. Sold in two packs, these muffins are ideal for sharing with your bestie or to simply enjoy on your own.
Blueberry Muffin
These aren't just your standard blueberry muffins, subtle notes of lemon can be found through the product giving it the perfect balance. We've gone above and beyond to create a flavourful muffin with a gooey blueberry filling which simply enhances the taste.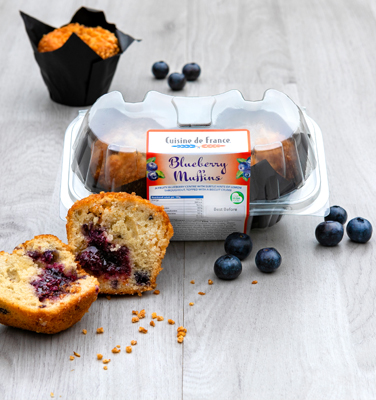 A fruity blueberry centre with subtle hints of lemon throughout, topped with a biscuit crumb.
Chocolate & Salted Caramel Muffin
For those chocoholics we have the solution for you. Introducing the Chocolate & Salted Caramel muffin. A rich chocolate muffin filled with a salted caramel centre. Salted caramel has grown in popularity amongst consumers in recent years. Combining the two flavours in one muffin makes for an indulgent experience.
A rich chocolate muffin filled with milk chocolate chunks and a velvety caramel sauce.
However, if these are not enough for you fear not, we have some fabulous chewy chocolate chunk cookies, yes we said chunk! These cookies make for an excellent pairing with a coffee or tea.
Belgian Milk Chocolate Chunk Cookie
How can the classic cookie be improved? Answer – add more chocolate chunks. We just know these will go down a treat.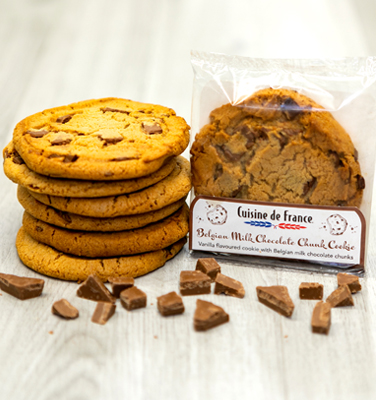 A vanilla flavoured cookie with Belgian milk chocolate chunks.
Belgian Triple Chocolate Cookie
Fourthly, for those who crave a chocolatey cookie look no more. This cookie offers 3 variations of chocolate, the cookie itself with dark and white chocolate chunks dispersed throughout. Try if you dare.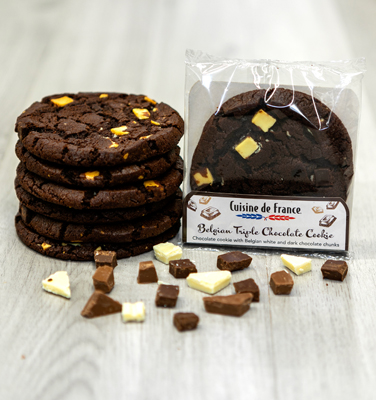 Chocolate cookie with Belgian white and dark chocolate chunks.
All sweet treats will be available across a number of convenience stores nationwide, keep an eye out. Let us know which one you are most excited to try from the latest range on social media. Feel free to reach out as we are continuously trying to bring the best to our consumers.